Edtech is the new El Dorado for publishers, educators, and corporate trainers. Top-down content and training have to adapt to new forms that are more interactive, peer-based, social, and short. Above all, online and digital!
Digital transformation is at the same time the trigger and the answer to this revolution. We need to change our way of delivering knowledge to readers, students, and learners in order to be adequate to this brave new world we are in.
Learning Management Systems (LMS) are digital platforms that allow you to distribute content to learners and are one of the key tools of this transformation. With MyEcontentFactory, we offer you a different integration for your content development and publishing workflow.
You can use our platform as a Learning and Content Management System (LCMS) to author your rich content and then use your own LMS. You can also bring your content into MyEcontentFactory and use our simple and user-friendly LMS that is available on mobile, tablet, and web; or you can go all the way and build a seamless workflow with us, using both LCMS and LMS to integrate the whole production and distribution channels.
---
Use Our In-House LMS
✓ Import content in XML, Word, or custom format
✓ Mobile, tablet, and web learning interfaces
✓ Assign modules or assessments to specific learners
✓ Track analytics
✓ Enable trainers to add their own content
---
Interface with Other LMS
✓ Export your content as SCORM
✓ Interface with Moodle
✓ Interface with Canvas
✓ Interface with Blackboard
✓ Custom interface upon request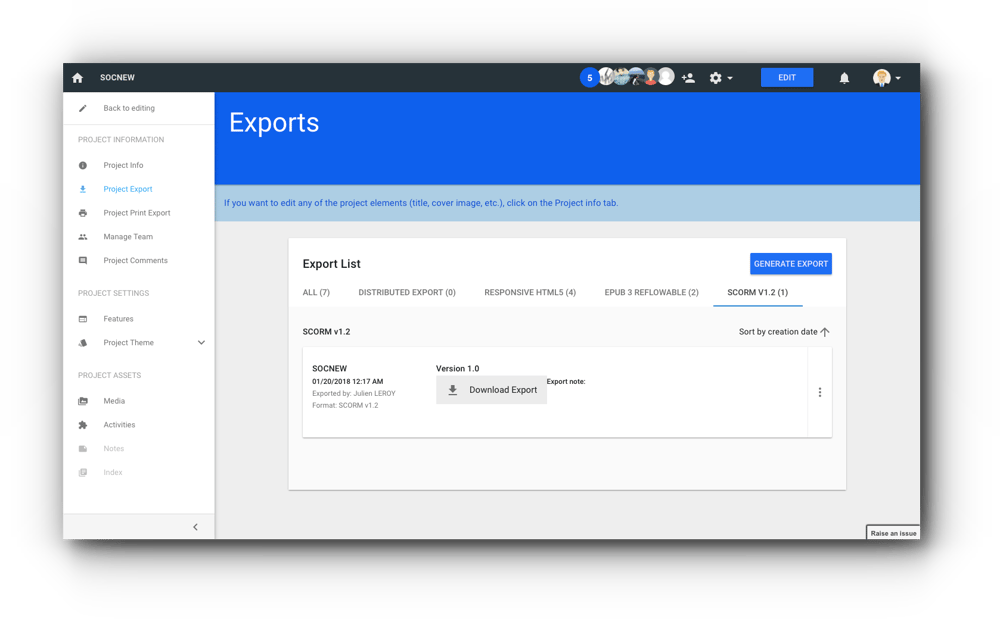 ---
Build an End-To-End Workflow
✓ Author eLearning content
✓ Handle user-friendly interfaces
✓ Distribute content in LMS in a few clicks
✓ Update content and display everywhere
✓ Design interactive and complex assessments